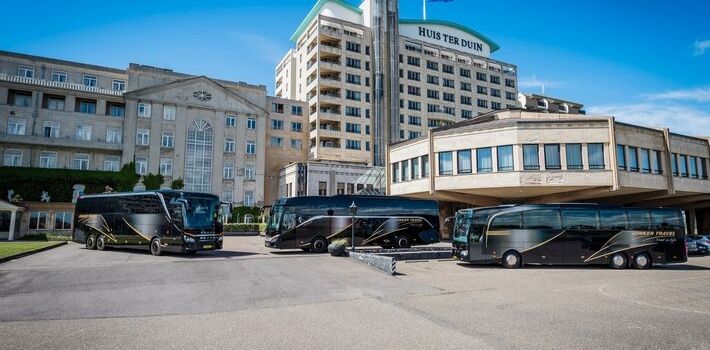 We transport groups throughout Europe every day. We ensure that your trip is taken care of down to the last detail. We have various luxury coaches for transporting you and your travel group, for small and large (er) groups. A coach is always available to suit your company. In this blog we explain what we have to offer you.
Wedding parties
Do you need transportation for your guests during your wedding? We arrange a luxury coach that takes the guests to the right place and / or picks them up from there.
Stag and hen parties
Our luxury coaches are also ideal for bachelor parties. We bring you and your group this special day to all the activities that are planned and together we ensure a great day!
Business meetings
Do you have appointments at different locations and do you want space for meetings to work? Then you have come to the right place. In our luxury coaches there is enough space to work and meet.
Day trips
A holiday within Europe with friends / family? Go with a luxury coach. Every day we transport groups of people all over Europe. Our close-knit team takes care of your journey down to the last detail. Thanks to our many years of experience, we offer the service you desire while travelling.
Multi-day trips (abroad)
At Jonker Travel you can also make a multi-day trip with a large group. You have the option to opt for additional services, such as catering or hostess.
Schiphol-transfer
When you go on holiday with a large group, we ensure that you are safely taken to or from Schiphol.
School trips
Are you preparing a school excursion in Europe? Your students are most welcome to join us. Traveling with Jonker Travel is a safe feeling.
Are you interested in one of our services? Please contact us by info@jonkertravel.nl or call us on 070 517 7977. Of course you can also request a quote on our website. If you have any questions, please do not hesitate to contact us. You can indicate all your wishes in the quotation form, so that we can ensure that your trip is arranged down to the last detail.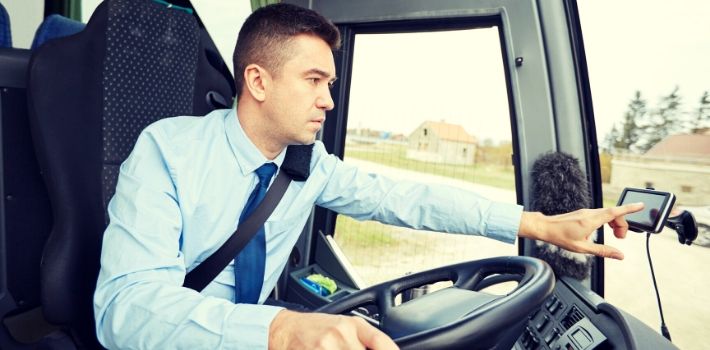 Are you looking for a new job as a coach driver? Or do you want to be retrained as a coach driver? At Jonker Travel we are looking for new drivers, both full-time and part-time. Even if you do not have a D driving license, you are more than welcome to apply at Jonker Travel, because a training to become a coach driver is also an option. Interested? Then read on.
About Jonker Travel
Jonker Travel has a luxury fleet of 20 luxury coaches. Our coaches are fully equipped with comfortable seats with ample legroom, air conditioning and audio system. Jonker Travel has been around for years and has earned its spurs in passenger transport. Every day we transport countless people throughout Europe! With our close-knit team, we ensure that a trip is taken care of down to the last detail.
Working as a coach driver (and the benefits!)
Working as a coach driver is very versatile and varied profession. You are constantly working to offer your guests a comfortable journey, so in addition to being a driver, you are also a true host or hostess. You ensure that your guests have a pleasant ride and that the ride is safe. As a coach driver you see a lot of Europe, an absolute must for someone who loves adventure and travel!
The possibilities at Jonker Travel
We have several options for you at Jonker Travel. We can use both people with and without a D license. If you are not yet in possession of a D driving license, you can follow our internal training. We are happy to invest in your development and let you gain experience in practice.
See below how it goes during a driving lesson:
Enthusiastic?

Are you excited to work with us? Take a look at our vacancy page and apply!